About Our Gallery
Where we are located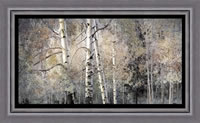 ManorHill Fine Art operates a Gallery in the Toronto Dominion Centre in downtown Toronto. We can be found on the PATH in the Retail Concourse of the TD Bank Tower at 66 Wellington Street West. We are located just up from the Bymark Restaurant. The Gallery's direct telephone number is 416-599-2278.
Please note that Friday, January 27th will be the last day of operation for our Gallery at the TD Centre. The landlord is redeveloping the retail corridor where we are located and, as a result, we have to close this location. We may re-open our Gallery at another downtown location, and will post it on our website should that happen. In the meantime, drop by our Gallery to take advantage of our biggest sale ever! A huge close-out sale where all in stock merchandise is 25 – 50% off regular pricing! If you have been looking at artwork recently, act now to take advantage of these deep discounts. There's only one of each, so don't wait and be disappointed to find out your favourite piece of artwork is already gone!
What we carry
The ManorHill Fine Art Gallery features over 100 different images at one time. The images on display are constantly changing. Our selection ranges from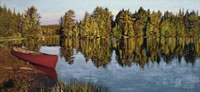 the very popular Tom Thomson and Group of Seven prints to contemporary works from artists from Canada and around the world. We carry textured and canvas prints, as well as prints framed the traditional way under glass and a sampling of originals. Landscape, floral, abstract, photography – there're all here!
Our virtual gallery
Augmenting our rotating collection is the virtual gallery on this website which allows the viewer to see a variety of other images. You can enlarge the images and try different framing treatments. Interactive and very customer friendly we're told! However, at any given time, we always have many images in our gallery that are not found on our website, and vice versa.
Gallery Hours
Hours of operation are from Monday – Friday from 10:00 a.m. to 6:00 p.m.. Evening or weekend appointments can be arranged.
Parking
There is underground parking available. The TD Centre Parking Garage is accessed on the north side of Wellington Street West between Bay and York Streets. Parking in surrounding buildings also allows you to park nearby and walk on the PATH.
Payment Terms
We accept VISA, MasterCard, Interac, cheques or cash as payment for purchases.
Exchange Policy
ManorHill Fine Art offers an exchange policy. If for any reason your purchase turns out not to be suitable, it may be exchanged within 30 days. If noted at the time of purchase that it is a special occasion gift (ie. for a wedding, birthday or Christmas), and the occasion date is beyond the 30 days, a longer period of time can be given for this policy.
For further information, call 416-575-6790